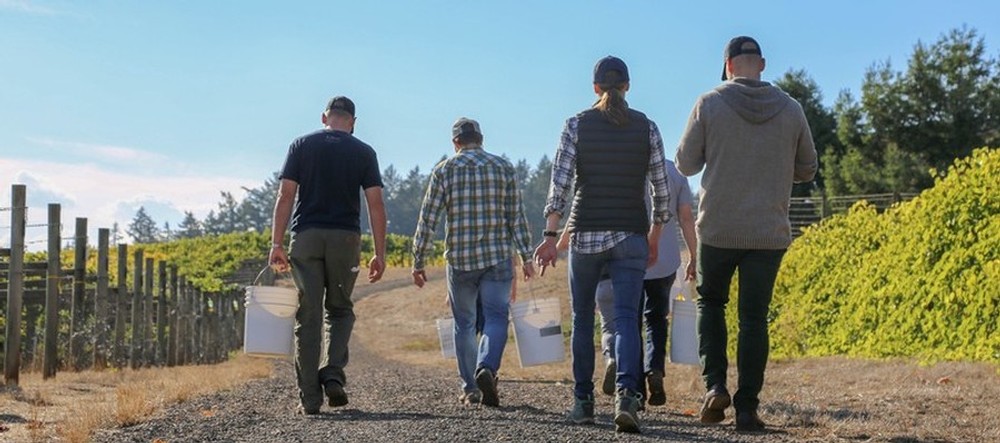 Wine Industry Job and Internship Opportunities
Chemeketa Cellars is committed to training future wine industry professionals and is providing this webpage as a resource for job and internship opportunities available in the Pacific Northwest.
Job Posting

Company

Location

Application

Posting Date

Harvest Internships
Stoller Wine Group
Dayton, OR
Apply Here
January 30, 2020
Hospitality Associate
Cristom Vineyards
Salem, OR
Apply Here
February 3, 2020
Viticulture Internship
Alder Ridge Vineyard
Phil Church Vineyard
Yakima Valley, WA
Apply Here
February 10, 2020
Summer Intern
Phelps Creek Vineyards
Hood River, OR
Apply Here
February 18, 2020
Direct Sales Manager
Illahe Vineyards and Winery
Dallas, OR
Apply Here
March 4, 2020
Harvest Winemaking Internship
Alexana Winery
Dundee Hills, OR
Apply Here
April 8, 2020
Laboratory Internship
King Estate Winery
Eugene, OR
Apply Here
May 5, 2020
Harvest Interns
Sokol Blosser
Dayton, OR
Apply Here
June 12, 2020
Viticulture & Enology Intern
Abacela
Roseburg, OR
Apply Here
June 15, 2020
Winery Intern
Abacela
Roseburg, OR
Apply Here
June 15, 2020
Winemaker and Vineyard Manager
Vintate 98, LLC
Forest Grove, OR
Apply Here
June 29, 2020
Tasting Room Associate
Anne Amie Vineyards
Carlton, OR
Apply Here
June 30, 2020
Harvest Internship
Purple Hands Winery
Dundee, Oregon
Apply Here
July 28, 2020

Employers: To post an internship or job on this webpage, please complete the form below.
Please note: The Wine Studies Program does not pre-screen employment or internship opportunities that are submitted. You are assuming full responsibility for your safety, security, wages, working conditions, fraudulent, or other aspects of any off-campus employment/internship opportunities that you discover while using this resource.