Chemeketa Cellars Tasting Room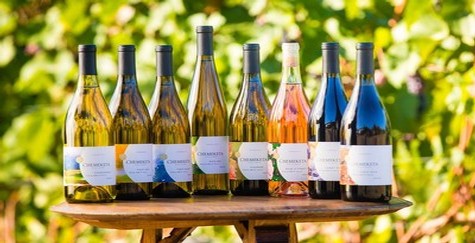 A visit to the Chemeketa Cellars tasting room is the best way to experience our award-winning student-made wines. Students of the Wine Studies program operate the tasting room and share their knowledge about the wines currently being poured. It is a great opportunity to interact with the winemakers to learn about their studies and what influences their decision to make wine in Oregon. Bring your friends and family and share in the bounty of the Willamette Valley with us!
The Chemeketa Cellars Tasting Room is open on Wednesdays from 4-7 pm or by appointment. The tasting room has a variety of wines for tasting and purchase, including pinot noir, gamay noir, rose, pinot blanc, pinot gris, and chardonnay. During regular tasting room hours, the tasting fee is $10, refundable with the purchase of a bottle. For groups who would like to visit outside of regular hours, please call contact Chemeketa Cellars at 503.584.7256 or tastings@chemeketacellars.com.
Tasting Room Hours
Wednesdays 4-7 pm or by appointment.
Please note: The tasting room will be closed on March 27, May 1, July 3, November 27, December 25, 2019, and January 1, 2020.
Wine List
2016 Pinot Blanc
2016 Viognier
2016 Chardonnay
2016 Pinot Gris
2016 Pinot Gris (Experimental)
2017 Rosé
2014 Pinot Noir
2017 Gamay Noir
2009 Sparkling Blanc de Noir